Ceilings may not be at the top of your customer's mind when they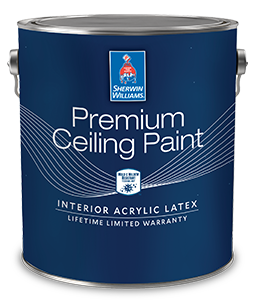 hire you to paint their home or commercial property. But as a professional painting contractor, you know that they're an important component of any paint job.
Pros also know that due to the different needs of painting these "fifth walls," they'll get the best results by using a coating specifically formulated for ceiling application.
You can be assured that you'll meet the highest expectations and maximize your productivity thanks to the ultra-bright, high-performance finish and one-coat coverage of Premium Ceiling Paint from Sherwin-Williams.
Continue reading New Products: Put Ceilings in a New Light with Premium Ceiling Paint →