Sherwin-Williams PRO+ account tools can help grow your business and improve your productivity
We understand the goals and challenges of being a PRO painter.
That's why we've made a set of tools and services, designed just for PROs like yourself, to help grow your business and improve your productivity and profitability. A Sherwin-Williams PRO+ account — available by registering at a Sherwin-Williams store and then signing in at swproplus.com — provides a wealth of benefits to PROs. And the PRO+ Business Tools at your disposal, including the PRO+ App, figure to be especially valuable in growing your productivity.
The PRO+ App, free and exclusive to paint pros, provides 24/7 online access to your pricing, purchase history, and other tools to help you run your business. You can easily reorder products that you have used in the past from your order history. Online ordering is easy and can be completed anytime, anywhere, and keep everything from inventory to invoicing at your fingertips.
You'll also benefit from PRO+ Savings, allowing you to save money from day one with 15% off paint supplies and 20% off list price on case lot quantities of more than 150 popular items; preferred pricing on paints and coatings you use most often; and consistent pricing across all our store locations.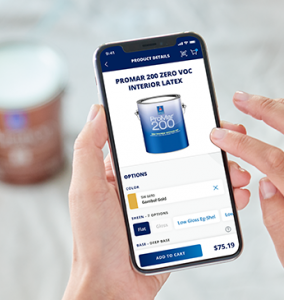 "We get it – sometimes business happens at 10 p.m. on a Sunday night, so we've developed the PRO+ App to make it as easy as possible for our PRO customers to do what needs to be done, whenever the need arises," says Jeff Winter, vice president of residential marketing at Sherwin-Williams. "Product ordering, checking your pricing, viewing products and colors used on past projects – everything you need to be able to hit the ground running on Monday morning is available 24/7 and at your fingertips, either via your laptop or the PRO+ app."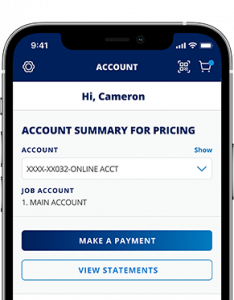 You can use the PRO+ App to take advantage of other business-building resources available from Sherwin-Williams. The Project Bids tool, exclusively available to PROs when logged into their account and/or using the PRO+ App, allows you to quickly and easily produce professional bids that capture job details and project information, all on-site, right from a mobile device. Bids can then be easily sent anywhere,
any time.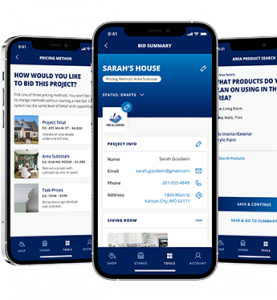 "I've used it on four or five projects so far and it's pretty handy," says Uenderson Caliman Macedo, who owns and operates Caliman Custom Painting in Boca Raton, Fla. "You can do everything right there as you talk to customers. You can add notes, calculate your square footage, determine your pricing, and it'll send it all straight to the customer right there and then. Otherwise I'd have to take all that information home, lay it out and go over everything."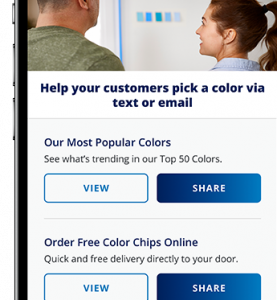 Additionally, the PRO+ App Color Toolkit can help make the color selection journey easy for your customers. You can share color tools with your customer, see what's trending with the 50 most popular Sherwin-Williams paint colors, order free color chips, and request free color guidance with a Sherwin-Williams color expert.
Other tools are available as an exclusive benefit by logging into your PRO+ account on your laptop. The Customizable Marketing Materials tool allows you to promote your services as a professional painting contractor, capture job details and product features and benefits, and more impactfully communicate with your customers and prospects. Users can create professional-looking product information sheets or project guides in English or Spanish for customers, referencing project details, products, and colors, all personalized with a PRO's name, contact info and even a PRO's logo.
And many online business and painter training resources are free toanyone, and also can help you grow and run your business. PaintProTraining.com, for example, makes it easy for your team to grow their skill sets, adding productivity and profitability to your operations.
Business Tools comprise just one of the primary benefits available from the PRO+ program. Working with your Sherwin-Williams sales representative, you'll benefit from Personalized Service & Support, including expert advice on product selection and project guidance; free, convenient, on-site product delivery; innovative, high-quality products; and color guidance with our many color tools and services.
Finally, 0% Interest Credit* will increase your flexibility and allow you to say yes to more jobs and build the credit history that's vital for a growing business. Applying for a 0% interest credit account is fast and easy.
It's easy to start realizing jobsite efficiency with innovative products and personalized service from your rep. You'll also develop business proficiency that makes it easier for your customers to choose paint and keep your painters painting. In any case, count on Sherwin-Williams for smart solutions that put time in your day and money in your pocket.
Tools such as the PRO+ App allow you to focus on what you do best. Let Sherwin-Williams help with the rest.
Connect with Sherwin-Williams Wherever You Are with the PRO+ App

*Subject to credit approval; certain exclusions apply.