Painting Contractors Association (PCA) has operated under a few different names over the years. One thing that hasn't changed is the trade association's mission to serve the coating and wall covering industry with standards, education, training, advocacy, and best practices essential to member success.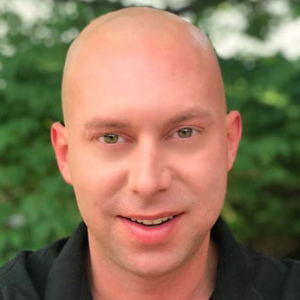 PCA Overdrive, launched on Feb 15, 2021, is one of their latest and most ambitious ventures. PPC Editor Mike Starling caught up with PCA Creative Director Chad Schirmer to learn more about this comprehensive new educational initiative.
In a nutshell, what is PCA Overdrive all about?
PCA Overdrive is basically the Netflix for the painting industry. Our goal is to eventually become the hub of content for the trade.
Currently, we have video versions of all our daily podcasts. Yes, we have daily podcasts – even on the weekends! There are a variety of hosts and guests – everything from craftsmanship to business strategies are discussed. Other highlights:
Our docuseries, Business Anatomy, goes inside PCA member companies. You'll learn about their beginnings, and each episode focuses on a specific topic that makes them succeed.
PaintED Talks are designed to inspire and motivate business owners to the next level. Filmed live at our annual EXPO event, leaders within the industry take the stage to share personal stories, lessons learned and insights on how to become a more well-rounded contractor.
Our Trade Best Practice Series covers everything from prep to brushing and rolling. The 15-episode series helps new hires understand the basics of painting in order to get them field-ready faster. While the series can also be paired with online assessments on PCA's learning portal, we also host the videos completely free on PCA Overdrive. Since some companies want to use the videos right on the job site or in conjunction with immediate, hands-on learning, it made sense for us to have multiple ways for contractors to engage with this educational series beyond a traditional classroom or office setting.
One of PCA's flagship Facebook LIVE shows, Ask A Painter with Nick Slavik, is also on Overdrive. Additionally, we host a series called Map to a Million, which documents Brandon Vaughn's journey as he grows a painting business from zero to a million dollars in revenue.
We are currently in the middle of our Learn. Do. Grow! run. This series focuses specifically on marketing for the painting contractor. Each episode is followed up with a live workshop where attendees can implement the concepts they learned in the previous episode.
Finally, PCA Overdrive has hundreds of webinars and other videos curated over the years. Topics include craftsmanship, safety and training, estimating, recruiting, sales and marketing, productivity, business growth, human resources, and finances. We host at least one live webinar each month, and the replays are made available on Overdrive for those who couldn't attend live.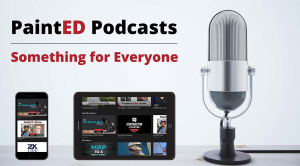 How did this project come about? Was it in response to feedback you were hearing from PCA members?
Even before I came to PCA, the organization produced good content. However, it was difficult to find, access and even play back. This was a sore spot for our members.
As we began to focus more on delivering professionally-produced video content, we realized we needed a platform that was equally as professional and something that was easily navigated. Because PCA Overdrive is available both on the web and as an app, the functionality and portability has solved those issues.
Since launch, we've seen more than a tenfold increase when it comes to engagement with our content and resources compared to the platform we previously used.
How has the response been so far?
We've received numerous comments via email, social media, through reviews on the app stores, and by phone letting us know how useful the content has been. Several members have even gifted a subscription to fellow peers, because they saw how valuable PCA Overdrive was to them. Additionally, there have been contractors who initially subscribed to the platform and went on to become full PCA members.
PCA is having its best year ever in terms of podcast streams, and you might think they would be the most popular content. But there are other series that are doing even better on Overdrive. Our top watched shows and series (in no particular order) are PaintED Talks, Business Anatomy, Map to a Million, Trade Best Practice Series, and Ask A Painter.
The average PCA member saw more than an eight percent growth in their business this past year. Based on the responses we've received about PCA Overdrive, it wouldn't be a stretch to say that the platform and our resources aided in that growth.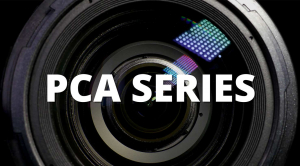 What are your plans for the rest of 2021?
We have another limited series or two coming in 2021. Of course, there will be monthly webinars, and we'll start shooting the second season of Business Anatomy soon. You can also expect to see some more in-depth crew training videos on Overdrive.
I'm currently working on developing three to four more podcasts. But what I'm really looking forward to are the PaintED Talks at EXPO 2022 in Orlando in March. We didn't have the opportunity to have EXPO in 2021, so capturing the energy at a huge, in-person event is definitely something I've missed.
What are the long-range plans for Overdrive, and how does it fit in with the rest of the PCA mission?
The mission of PCA is to build better contractors. While PCA has several ways it does this, content is a critical component. Collectively we are tearing down the old stereotypes one at a time. We showcase painting contractors as the professional business people they are. We tell their stories. We amplify their voices. There will be a day where trade work will be respected as real work. When that day comes, PCA and its members can feel good knowing they were at the forefront of this cultural shift.
In terms of the long-term vision for PCA Overdrive, the goal remains to make the platform the hub of content for the industry. We have a methodical, step-by-step plan to make this happen, and I have more ideas than you can imagine for content development. The possibilities are truly limitless.
Are you open to contributions from paint pros?
We always welcome more content. So, if you have suggestions or have something you think could help others in the industry, feel free to email me at cschirmer@pcapainted.org
PCA Overdrive is included with PCA membership. For a nonmember, a subscription to the platform is $5.99/month after a 30-day free trial. Get more ideas on how to manage your company and build your business in the PPC magazine archive.