Most painting contractors face the dilemma of how to keep a reasonable awareness online primarily through their websites. In most cases, they don't have the expertise to regularly update their websites nor the budget. There is another way.
If you have a LinkedIn page (and if you don't you need one) you can achieve better engagement more regularly than doing so on a website. LinkedIn is not just social media; it's geared to business connections and contacts. Here are 10 starter points that will help you gain better awareness and connections through your LinkedIn page.
By Al Pirozzoli
1. A well-written profile
Create a profile to summarize your experience and business differentiation. Other people are as busy as you are, so summarizing the high points is the way to do it. Keep in mind that the profile may be the only thing they read, so tell them what makes your painting company special and why that brings a benefit to them.
2. Be more photogenic
People like to look at photos. Unfortunately, many photographs on LinkedIn are not the best quality. They might be dark or out of focus, which will not impress anyone. This is especially bad for painting contractors since you are in the image-enhancement business. Get a professional portrait taken as the owner of your business. Be sure to wear appropriate clothing. Pay a photographer if necessary, it's a good investment. Also, photos of your projects will go a long way to create credibility. This will keep prospects looking at your page longer – and that's exactly what you want.
3. Make it easy for prospects to contact you
It's vital to clearly show contact details on your profile. This is key so that people who are not connected to you can reach you. Also, be sure to check your settings to ensure that your profile is publicly visible so it can be found in search engines outside of LinkedIn.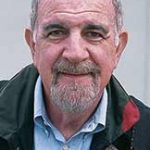 "Tip: Maximize your professional gallery. It's a great place to showcase your current best projects. You can display video, audio, presentations, documents and links to your best customer-focused resources." –Al Pirozzoli
4. Highlight appropriate skills
In the skills section of your profile, choose the highest priority skills first, then have connections endorse you for those skills. Group all similar skills together. It's more effective to showcase fewer core skills/specialties. The way to avoid being endorsed for a skill you are less interested in offering is to not have that skill listed in the first place.
5. Join appropriate groups
There are nearly 2 million LinkedIn groups that offer the opportunity to increase your relevancy, find new people to join your network, and send direct messages to people who are not in your direct network. Start by joining five to 10 groups. This is a great way to spread the word about your business. Send a brief note of contact and thanks to those you know (customers as well). They are your very best source of referrals, so be sure to keep contact frequent and fresh.
6. Utilize advanced people searches
LinkedIn sends periodic emails containing a list of people who meet your specific search criteria. Think of this feature as a 24/7 virtual assistant. And by the way, it's free. Don't even think about overlooking this.
7. Put on a show
Maximize your professional gallery. It's a great place to showcase your current best projects. You can display video, audio, presentations, documents and links to your best customer-focused resources.
8. Recommendations please
A well-written recommendation is still the best way to boost your reputation on LinkedIn. Think of it as electronic word-of-mouth.
9. Safeguard your database: download it!
It's always smart to safeguard your information, and your list of names, titles, companies and email addresses will be helpful for your marketing efforts outside of LinkedIn. Qualified contacts are the lifeblood of your networking success.
10. Make a commitment
Bottom line: You are the chief marketer of your company. It's up to you to make things happen. If you aren't able to put in the effort to handle the above suggestions, then hire someone on a freelance basis to take care of it. This will pay off for your business over time.
A condensed version of this article was originally published in the Fall 2017 issue of PPC magazine. Story by Al Pirozzoli, a marketing consultant with extensive contractor experience. You can reach him at pirozzolimarketing@gmail.com.
Get more management and business building tips on the Sherwin-Williams contractor website.