Rick Convery Painting, Inc. has been making homes and commercial buildings on Martha's Vineyard Island look fantastic for the past 35 years. A recent example is their work on one of the island's highest profile restoration jobs: Martha's Vineyard Museum.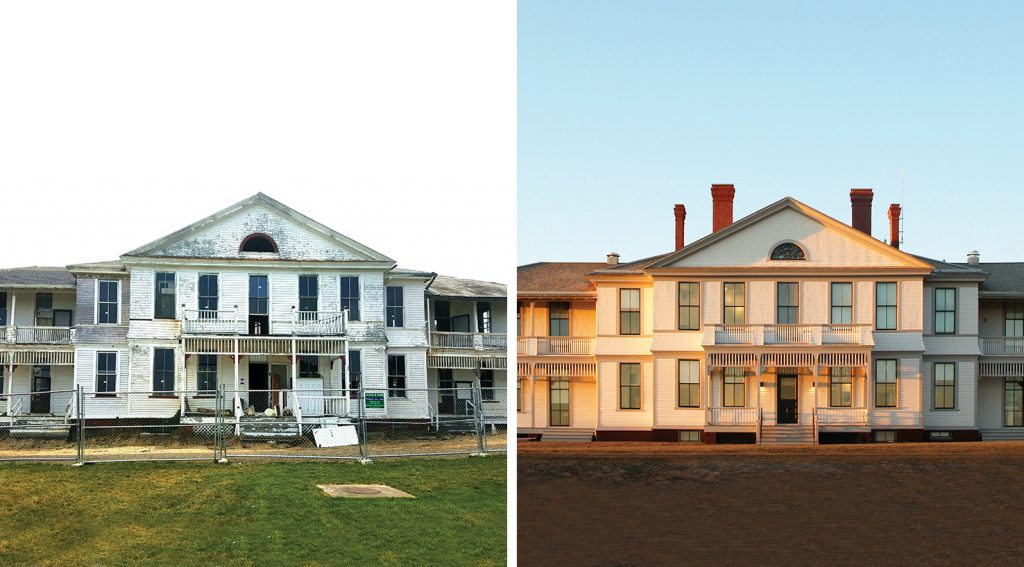 Restoring a delapidated 124-year-old building
The $31 million project included the retrofitting of a 10,000-square-foot marine hospital built in 1895.
"On the exterior, much of the original trim and most of the original clapboards were in need of extensive stripping, sanding and repainting," Convery says. "Most of the interior doors were kept and needed to be stripped and painted in a meticulous manner." New woodwork was installed as needed, along with new ceilings and walls.
Choosing the right paint
Emerald® Interior Acrylic Latex Paint was specified throughout the interior. Walls were coated with the Flat finish; doors and trim with Satin.
WoodScapes® Exterior Acrylic Solid Color Stain was used on the exterior shingles.
Duration® Exterior Acrylic Latex Low Lustre was applied on the clapboards, with the Satin sheen used on trim, doors, foundation and lattice work.Gloss was used on the window sashes.
Rick Convery highly recommends all of these paint products. "They're easy to apply, with great coverage and a beautiful finish."
A real game changer for the island
The opening of the museum was a proud day for Rick's crew and the Martha's Vineyard community.
"At Rick Convery Painting, Inc., our main focus has always been fine professional-level interior and exterior painting at a competitive cost, with complete customer satisfaction as our ultimate goal. This project has had its logistical challenges at every stage, so it was rewarding to have the fortitude, flexibility and patience to overcome all such obstacles."
The new paint job "definitely restored the stately, commanding presence" of the historic property, adds Katy Fuller, Director of Operations, Martha's Vineyard Museum. "It's a real game changer for the island."
This article was originally published in the Spring 2019 issue of PPC magazine. Story by Mike Starling, PPC Editor. Photography courtesy Martha's Vineyard Museum and Rick Convery Painting Inc. Read about other successful painting projects in the PPC digital archive.