Mother Nature can wreak havoc on exterior paint jobs, causing weather delays and limiting the painting season when temperatures are too extreme for standard exterior coatings.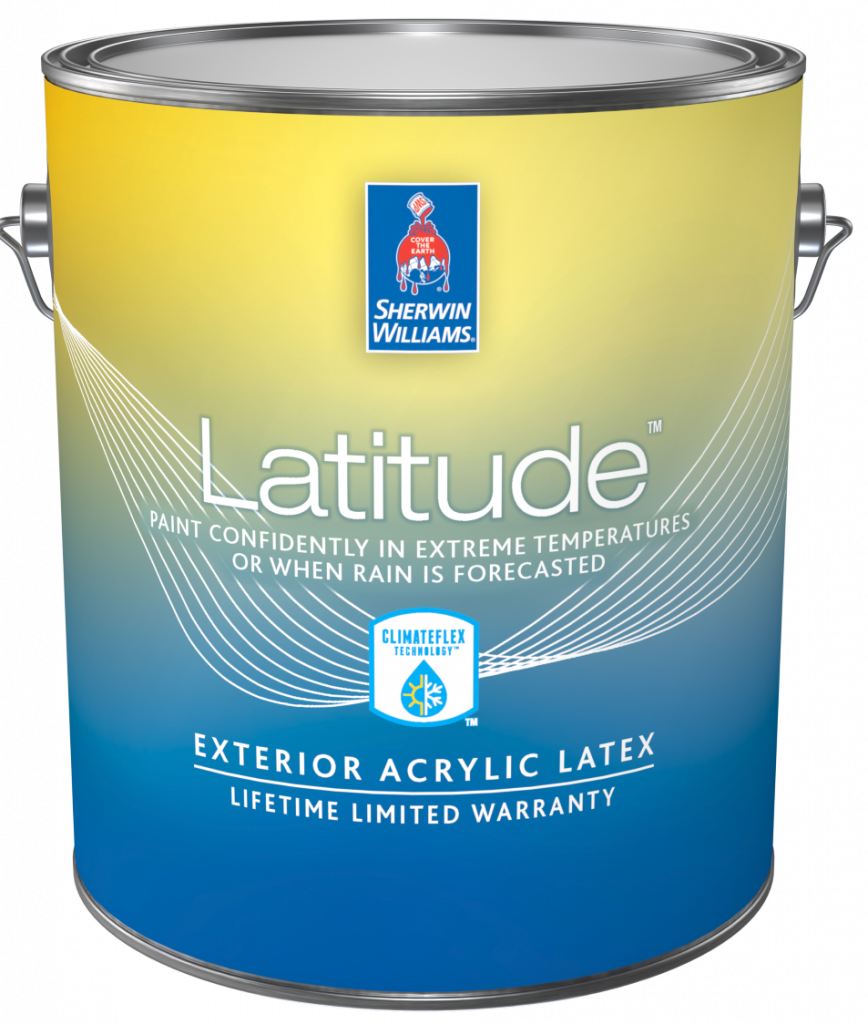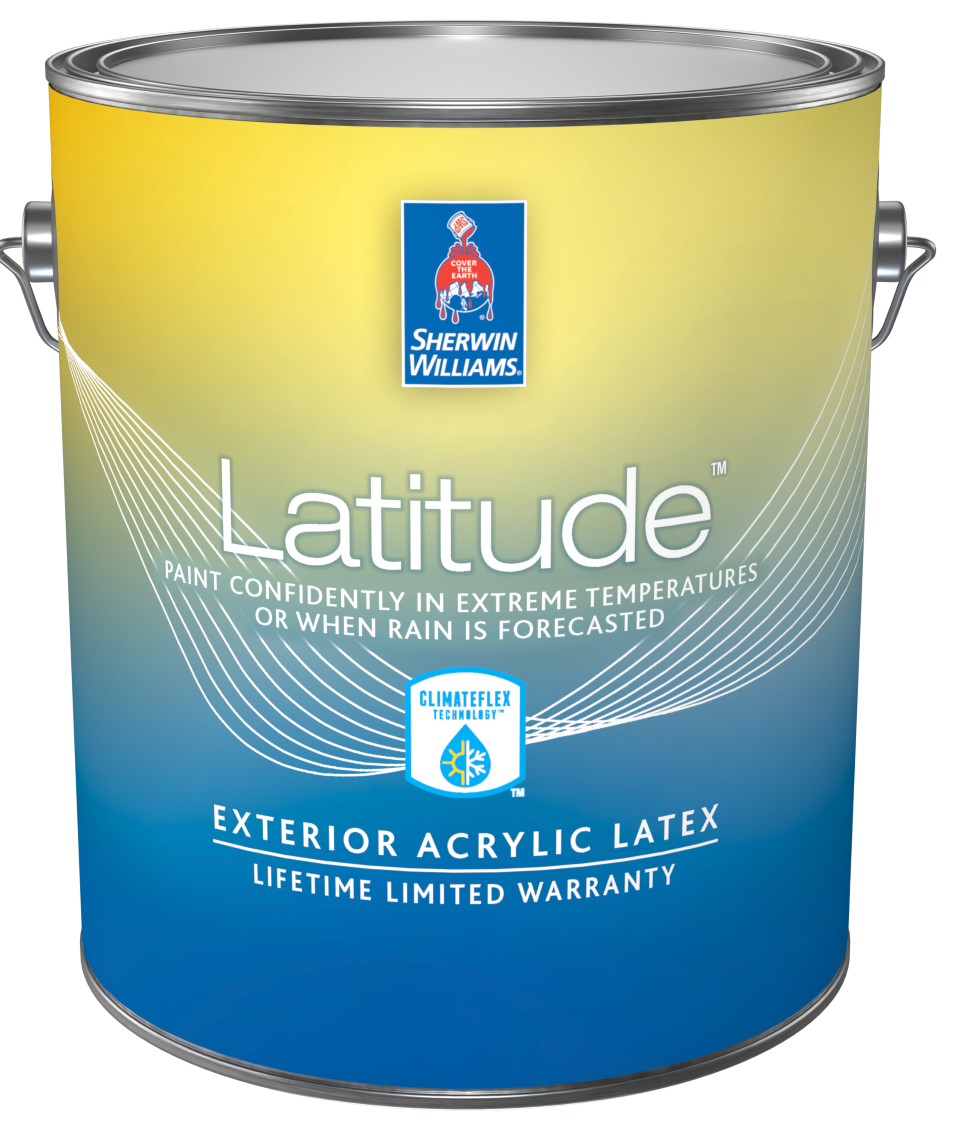 New Latitude™ Exterior Acrylic with ClimateFlex Technology™ helps keep projects on schedule with advanced technology that resists early moisture and maintains high performance standards despite temperature extremes.
Here are the key benefits of using this new exterior paint from Sherwin-Williams:
Deliver stunning results
Durable finish protects against peeling, cracking and dirt pickup in extreme climates – to keep the finish looking fresh.
Get a premium finish in fewer coats
Outstanding hide, coverage and block resistance make it easy to achieve a nearly flawless finish.
Avoid weather delays
Develops early moisture resistance in as little as 30 minutes – so you can paint with confidence even when rain or heavy dew is forecasted.
Extend your painting season
Applies smoothly even when air, surface and material temperatures are as low as 35°F or as high as 120°F.
See the complete line of premium exterior paints and primers for exterior applications at the Sherwin-Williams contractor website.