2020 was a year unlike any other for paint industry trade organizations like the Painting Contractors Association. Contractors from across the country attended the annual PCA Expo in February, but soon after the world was hit by a global pandemic. PPC editor Mike Starling sat down with Nigel Costolloe, Executive Director of the PCA, to see what was learned this year and how it is shaping the organization's role going forward.
My first question of course is about how this year's pandemic affected the painting industry and your PCA member's businesses.
After the arrival of COVID and the shutdown of projects across the country, the people of our state and local governments got their arms wrapped around exactly how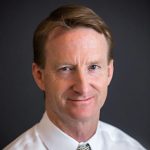 threatening this was. Our industry actually rebounded nicely because construction was considered an essential service. And that meant most of our members went straight back to work. So, anecdotally we have heard from a lot of companies who have actually had a banner year. They have achieved significant growth.
How does 2021 look at this point?
The most that we can do is to support our members in understanding that COVID is still a real threat and one to be taken seriously. Even if it doesn't cause more serious health problems for you and your employees, it's still hard for a company that perhaps has four to eight employees to lose 10 or 25 percent of its work force to a significant illness for one, two or three weeks. So, PPE and proper safety precautions remain essential for our member companies and that's certainly a message that we need to convey.
The newsletter that we push out on a weekly basis worked very hard to provide real-time information on the Paycheck Protection Program that the federal government rolled out. Even the banks are confused about how to track application and implementation of the PPP funding, so in conjunction with a very valuable partner, Bookkeeping for Painters, we will try to stay ahead of this as much as we possibly can. And, recognizing that this is going to be a difficult challenge for all companies to manage.
Was there a conscious decision by PCA back in the spring to provide more information to try to help contractors?
Absolutely. None of us had the wherewithal, the bandwidth or even the expertise to understand exactly the implication with the PPP on our businesses – how to track how those funds are viewed and then how to account for those funds. At the end of 2020 when we all have to submit tax information to the government, there are still a lot of gray areas there that are not resolved.
In the meantime, what we hope to achieve is to remind people that the PPP funding should be kept separate from regular revenue and tracked very carefully because at some point if there is an audit it is imperative that our member companies feel informed and able to stand up to any sort of an audit by the IRS or whomever else comes knocking.
PCA offers multiple online educational resources including a podcast, blog articles, training videos and the Ask-A-Painter Facebook Live program. What kind of feedback have you been getting on these?
It is actually our biggest social media engagement year. Of course we could take full credit for that, or recognize the fact that in-person engagement is basically ended completely. Which means social media engagement has replaced face-to-face conversations.
So, it makes sense that people are engaging more with content redeveloped and distributed via social media channels. The PaintED Podcast is a reformatting of the tried-and-true conversation-and-dialogue model that we set up earlier.
What we're trying to do with this particular iteration of the podcast is dig a little bit deeper and then, as needed, revisit topics. We're also asking listeners or watchers to supply topics of interest.
One thing that has popped up recently is more interest in health, longevity and even durability in the trade. How can a business owner handle the stress of running a business during uncertain times? How do you keep painting if you're 65 years old and your knees hurt and your back hurts and it's hard to lift up a 5-gallon bucket of paint? How do you maintain enthusiasm and vigor as you enter your 60s or even 50s and begin to fatigue at running a business and all its intended stresses?
Running a painting business is just like any other business, and we would like to be able to provide a resource for members to discuss ways they have found success in dealing with the stress of being a small business owner/entrepreneur, because those stresses are essentially infinite.
I see PCA also launched a new Facebook group called PaintED Group on Nov. 2.
Right. That's a private Facebook group we are developing for members that is simply us trying to help direct conversation, if you will, and make sure that our members voices are being heard.
We have staff who monitor social media every hour of every day. It gives us great real-time feedback on concerns that our members have, issues they face and informs us as an association of how to pivot or how to meet a new or unexpected issue. So, this group is really designed to just facilitate that more successfully.
The goal is to create a sense of community, sense of belonging, connection. The more we can do to create that, the better off our membership is, our association is. Our goal is always ultimately to elevate the industry and we can't think of a better way to do it than to create and reinforce the connection and the networking that exists between members. It's especially important for members who are newer to the association who have perhaps been running businesses in isolation for years and to recognize that they are not alone and their problems are problems shared by everybody else in the association and the industry. We are trying to break down barriers, increase conversation.
About the PaintED Facebook group
I understand you're also launching a new apprenticeship program that is set to roll out in March 2021.
Yes. Sherwin-Williams recently gifted PCA a significant donation to launch our apprenticeship program. This is a standardized training system that we are developing based on the craftsman operating procedures which are 45 modules and run the gamut from how to paint a six-panel door to how to paint a window to how to paint the ceiling. The goal is to create a standardized training system that gets a painter up to a level of competency that it might take a single company years to achieve.
Ultimately, the goal is to create a badging system so that when someone finishes the program they have a certificate that says, "Yes, I'm a PCA trained apprentice." And, if they decide to switch states or switch companies, that certification is recognized across the industry as having weight and significance and relevance. So, it is a truly portable certificate across the entire U.S. and Canada.
The 2020 PCA Expo did take place in February before COVID-19 hit, but the 2021 Expo was postponed to 2022 due to coronavirus concerns. What sorts of virtual events or other networking opportunities are you offering in its place?
We will be following up with virtual events throughout all of next year. These will tend to the specific needs of all forums – commercial, residential and craftsmanship forums – and then as need dictates we may even roll out some more specialty forums that specifically address training, financial monitoring, back office support and supervisor training.
We'll also be rolling out a virtual equivalent of a program called Master's Class, which was developed by one of our members, Nick Slavik. That is a program in Minnesota that he has been presenting in person, with obviously adhering to social distancing guidelines. We know from our manufacturer partners that they are very hesitant to engage in any sort of in-person meeting, so it has been developed as a virtual program.
So, definitely an interesting year and I think 2021 will remain as interesting as 2020 has been. But, it's good to be stretched and it's good to be creative.
Nigel Costolloe is the executive director of the PCA, and president of Catchlight Painting. Get more ideas on how to manage your company and build your business in the PPC magazine archive.