One ball club moves out, another moves in, and a Connecticut painting contractor is there to help make it all happen.
The project
On August 28, 2015, the New Britain Rock Cats played their last home game to a record crowd of 8,672 fans at New Britain Stadium in Connecticut. The Eastern Division team then moved to Hartford.
But the city of 73,000 wasn't without a minor-league presence for long. The Atlantic League of Professional Baseball quickly brought a new team, the Bees, to New Britain in time for the 2016 season. The downtown ballpark needed an update to celebrate the arrival of the new club – and it needed it fast.
The painter
"We were awarded the project in the middle of the winter and given a two-and-a-half-month time frame to complete a large number of items including a complex color scheme," says Vaughn Butler, owner of Scholar Painting in Seymour, Ct.
"Given the fact that the city and team were under a lot of pressure, we needed to make sure that we put our best team on this project."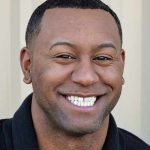 "Using Duration allowed us to cover the yellow areas in less coats than a traditional paint. This saved us a tremendous amount of time and labor costs." –Vaughn Butler, Scholar Painting
Founded by Butler and Matthew Burke in 2008, Scholar Painting is a full-service commercial and residential painting contractor that also offers epoxy flooring, deck staining and gutter cleaning services. They are also a licensed roofing contractor.
The Scholar Painting commercial portfolio includes courthouses, yacht club, hotels, and other retail and office jobs. They've been involved with numerous restoration projects and have been featured on A&E's "Flip This House" show. This broad experience made them an ideal candidate for the baseball stadium job.
Challenges start with the weather
The weather would be a major challenge on the ballpark repaint.
"The largest obstacle we faced on this project was the fact that the stadium was not heated and we were in winter in New England which brings very cold temperatures and snow," Butler said.
"We had to provide our own constant temporary heat throughout the entire timeframe of this project using four 50,000 BTU heaters. These heaters consumed 300 gallons of diesel every seven days."
Scholar Painting crews also built temporary walls throughout the stadium to help heat the space more efficiently. In addition, they rebuilt and painted 75 percent of the exterior fencing.
"Given that it was early spring by the time we got to the rear fence, we were able get a few days with acceptable weather to paint it," Butler says. They used a coating system of A-100® Exterior Primer and Emerald® Exterior Acrylic Latex Satin.
Color and substrate challenges
"The color scheme and patterns were very difficult given the fact that the temperature on the exterior was in the mid-teens," Butler says. "Also, the walls were cinder block, making it difficult to draw the complex honeycomb patterns and colors."
In addition, the existing walls were a dark color and needed a thorough cleaning after many years of neglect, he says.
"We first wiped all the existing walls down to remove as much of the dirt as we could, and we applied Loxon® Concrete and Masonry Primer to the surfaces that were bare due to bubbling paint," Butler says. Emerald® Exterior Paint was applied on the black areas of the walls. The topcoat for all the bright yellow color areas was Duration® Exterior Acrylic Latex.
"Using Duration allowed us to cover the yellow areas in fewer coats than a traditional paint," Butler says. "This saved us a tremendous amount of time and labor costs."
High-performance coating for metal
Pro Industrial™ Pre-catalyzed Water Based Epoxy provided a hard, impact-resistant finish on all metal surfaces. Its excellent hide and great coverage minimizes the number of coats needed. Specially formulated for block, drywall, masonry and concrete, it's the perfect coating for almost any commercial project that demands durability, performance and the ability to withstand repeated cleanings.
Exterior coatings were used throughout the interiors since the stadium is not heated or climate controlled.
This article was originally published in the Spring 2017 issue of PPC magazine. Story by Mike Starling, PPC Editor. Read about other successful painting projects in the PPC digital archive.